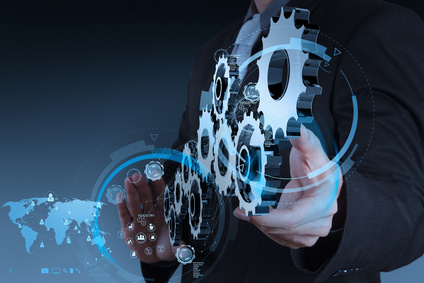 Agile product development benefits and challenges of scrum
Good management should include flexibility, proactivity, anticipatory action and adaptability. Agile product development comprises all of these characteristics. One way to improve agility in a company is to implement scrum. Manager worldwide have recognized the benefits that come along with this method and have put it into effect in their businesses. This article is going to point out the advantages of scrum and show you how to apply it in your company.
Scrum
First, different roles are assigned to the participants. The product owner continuously defines the requirements of the desired product and prioritizes them. They can be found in the product backlog. The team develops the product based on these requirements. The scrum master assists the team with the implementation of scrum and shields them from every sort of disturbance.
The process of developing the product is divided into laps which are called sprints. In each sprint the requirements with the highest priority should be fulfilled. These requirements are broken down into tasks in the sprint planning meeting and stored in the sprint backlog. During the sprint the team works on these tasks and meets once a day for a short daily scrum meeting, where updates are shared. At the end of each sprint a potentially shippable product has been developed, which is presented to the product owner and stakeholders in the sprint review meeting. Their feedback is then taken into account for the next sprint.
Benefits
The biggest advantage of the scrum methodology is its agility and flexibility. The product owner can constantly add new requirements and the product can continuously be optimized and improved according to the stakeholders' feedback. As a result, there is a continuous improvement process that cannot be found in conventional methods of development. Furthermore, all participants have clearly defined roles and tasks, so everyone always knows what to do. Since a sprint is limited to a certain amount of time and at the end there is a potentially shippable product, all the requirements are fulfilled in a timely manner. In addition, scrum ensures high transparency through all the structured meetings.
Challenges
Naturally, some challenges come along with the implementation of scrum. The employees have to change their way of working and get used to the assigned roles and tasks. For example, it is not always easy to prioritize requirements, especially if this was never done before in the company. Merely the terminology can cause some confusion in the beginning. It is important to properly coordinate the implementation and provide a lot of support to the participants. Scrum can only add value if the company really believes in the process and if this process is continuously improved and adapted to the company's needs.