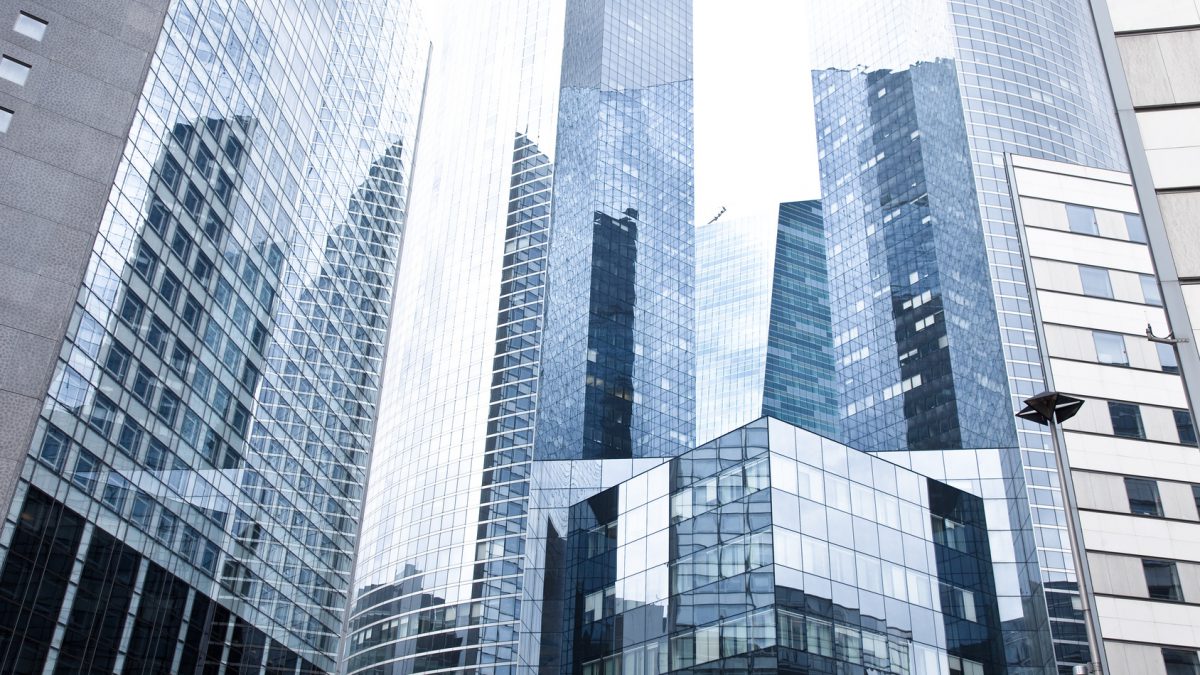 The use of cryptocurrencies in business as means of payment
Cryptocurrencies are not only limited to private investors – an increasing number of companies are taking advantage of the benefits that come along with more than 1500 digital currencies and their technologies. There are numerous applications of this new form of payment. The following article outlines different methods of implementation and explains why companies can profit from investing is this innovation.
Payment method
Your first option consists of allowing customers to pay goods and services with cryptocurrencies. Nowadays more and more companies are accepting at least one cryptocurrency, especially Bitcoin. In contrast to widespread opinion, not only big businesses such as Edeka are implementing the digital money. Even driving schools and coffee shops have become aware of their huge potential. <a href="http://www.businesstech-company.com/en/business-technology-expertise/lines-of-business/finance/cryptocurrencies/">The BusinessTech-Company accepts every existing cryptocurrency as payment method</a> and can therefore share its first-hand experience.
Speed of transactions
One of the main benefits of cryptocurrencies is the fast execution of transactions. That is why many firms see it as the perfect form of payment. In addition, a lot of digital currencies offer low transaction fees. Even the financial sector is investing in cryptocurrencies and especially Ripple is being used for international money transfers. Furthermore, young people are particularly interested in this innovative system, which is another indicator for its strong future.
Disruption
However, this digital money is not only limited to transactions between companies and their customers. In the future, they are meant to be used by machines that can communicate with each other and also pay one another. The principle "people buy from people" is increasingly substituted by "machines buy from machines".
This is a game changer!
That is why the actual benefits of a product or service are of primary importance. Making everything "smart" is becoming a crucial activity. Examples include "milling from the cloud" for CNC-machines or "coldness from the cloud" for refrigeration machinery. This provides companies with the possibility to gain more customers and increase revenue, for example by using the acquired data.
Moreover, investments in industry 4.0/internet of things (IOT) can be monetized. For instance, a machine can easily be paid according to its actual useful life. This applies to both customer and supplier. Another example is a machine that is able to order spare parts and pay them by itself. Important keywords concerning this matter are "spare parts service from the cloud" or "predictive maintenance".
This technology does not only help to improve internal procedures in companies, but also facilitates everyday life for customers. A car could pay for parking on its own, for instance. Behind all this lies a technology called blockchain and its further developments such as Tangle, which are crucial for any cryptocurrency.
Corporate financing
Another way to use cryptocurrencies are initial coin offerings (ICOs). They are the digital equivalent to initial public offerings (IPOs). This form of crowdfunding allows interested parties to invest in a company and receive a newly issued currency in return. This can turn out to be very profitable if the currency appreciates. The key benefit for companies is the fact that they get financing without depending on powerful investors. Crowdfunding is helping to decentralize the process and usually no ownership of the company is transferred. In addition, there are altcoins that do not need any cryptocurrency exchange. As a result, companies are even more independent.
Other uses and conclusion
There are even more ways in which you can implement cryptocurrencies in your daily business. However, this topic is very complicated. The BusinessTech-Company is happy to advise you on how to implement cryptocurrencies successfully. We will help you to choose the right currency for your projects. For this purpose, our specialists are offering workshops that will introduce you to the subject and also explain the underlying technology. Furthermore, the BusinessTech-Company has experience in the fields of law and tax legislation and can advise you on the balancing of accounts. We will help you to make the most out of the digital currencies.
Tags In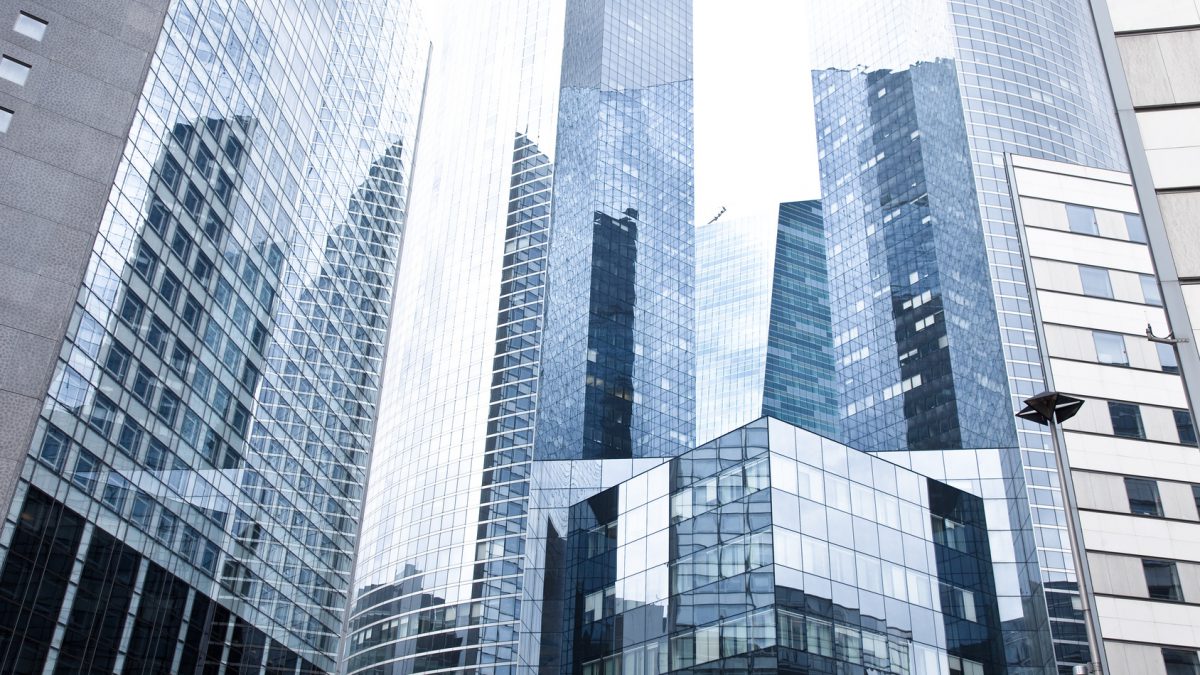 Kryptowährungen im Unternehmenseinsatz als digitale Währung
Egal ob Bitcoin, IOTA, Ripple oder eine andere der aktuell 1500 digitalen Währungen – immer mehr Unternehmen finden Gefallen an Kryptowährungen und der Technologie, die dahintersteckt. Die Einsatzmöglichkeiten sind dabei sehr vielfältig. In diesem Artikel erfahren Sie, welche Möglichkeiten es gibt und warum es sich für Ihr Unternehmen lohnt, in diese Innovation zu investieren.
Klassisches Zahlungsmittel
Die erste Option besteht darin Kunden zu ermöglichen, dass sie mit einer der Kryptowährungen bezahlen können. Vor allem Bitcoins werden aktuell schon an etlichen Stellen akzeptiert. Dabei sind es nicht nur große Unternehmen wie Edeka, bei welchen man mit Bitcoins bezahlen kann. Selbst Fahrschulen und Cafés haben die Stärken des digitalen Geldes erkannt. Die BusinessTech-Company akzeptiert ebenfalls jegliche Kryptowährung als Zahlungsmittel und kann dadurch mit Erfahrungen aus erster Hand dienen.
Schnelligkeit der Transaktionen
Die Schnelligkeit der Transaktionen macht viele der digitalen Währungen für Unternehmen zum idealen Zahlungsmittel. Außerdem können Sie bei zahlreichen Cryptocurrencies von den niedrigen Transaktionskosten profitieren. Diese Vorteile hat selbst die Finanzindustrie dazu bewegt, die Kryptowährung Ripple vor allem für internationale Transaktionen zu nutzen. Außerdem sind besonders junge Leute an dem innovativen System interessiert, was ebenfalls für eine starke Zukunft der digitalen Währungen spricht.
Disruption
Kryptowährungen sind aber nicht nur auf Zahlungen zwischen Unternehmen und Kunden beschränkt. Sie sollen in Zukunft auch von Maschinen genutzt werden, die miteinander kommunizieren und sich ebenfalls bezahlen können. Das Prinzip "Menschen kaufen bei Menschen" wird immer mehr durch "Maschinen kaufen bei Maschinen" ersetzt.
Dies ist ein disruptiver Prinzipienwechsel!
So geht es auch immer mehr um den tatsächlichen Nutzen eines Produkts oder einer Lösung in Form eines Services, bzw. diese "Smart" zu machen. Hier wäre beispielsweise das "Fräsen aus der Cloud" vor allem bei CNC-Maschinen oder die "Kälte aus der Cloud" bei Kühlmaschinen zu nennen. Dies bietet vielfältige Möglichkeiten mehr Kunden zu gewinnen und den Gewinn zu steigern, zum Beispiel durch Nutzung der gewonnenen Daten.
Zudem lassen sich auch die Investitionen in Industrie 4.0/Internet of Things (IOT) monetarisieren. Beispielsweise kann ein Gerät anhand seiner tatsächlichen Nutzungsdauer sehr einfach bezahlt werden. Dies trifft auf Kunden-, als auch auf Zuliefererseite zu. Ein anderes Beispiel wäre eine Maschine, die selbständig Ersatzteile bestellt und auch sofort bezahlt. Stichworte hier: "Ersatzteil-Service aus der Cloud" oder "Predictive Maintenance".
Mit dieser Technologie können allerdings nicht nur Prozesse in Firmen optimiert werden, sondern auch das tägliche Leben der Kunden kann erleichtert werden. Autos könnten zum Beispiel eigenständig für das Parken bezahlen. Hinter diesen Innovationen steckt die sogenannte Blockchain Technologie und deren Weiterentwicklungen wie z.B. Tangle, die für Kryptowährungen essenziell sind.
Unternehmensfinanzierung
Ein anderer Weg, um Kryptowährungen zu nutzen, sind die Initial Coin Offerings (ICOs). Sie sind das digitale Äquivalent zu der anfänglichen Ausgabe von Aktien an der Börse, den Initial Public Offerings. Durch diese Form des Crowdfundings können Interessenten in ein Unternehmen investieren und erhalten im Gegenzug eine neu emittierte Währung. Wenn der Wert der Währung anschließend steigt, kann sich das für die Investoren sehr rentieren. Der entscheidende Vorteil für die Unternehmer ist, dass sie sich finanzieren können, ohne von mächtigen Investoren abhängig zu sein. Durch das Crowdfunding wird der Prozess dezentralisiert und in der Regel wird auch kein Eigentum am Unternehmen übertragen. Zudem gibt es auch Altcoins, die sogar ganz auf Kryptobörsen verzichten können. Dadurch ist das Unternehmen noch unabhängiger von Intermediären.
Weitere Möglichkeiten und Fazit
Darüber hinaus gibt es noch andere Möglichkeiten, wie Sie Kryptowährungen in Ihrem Unternehmen einsetzen können. Das Thema ist allerdings ziemlich komplex. Die BusinessTech-Company berät Sie gerne, welche Einsatzmöglichkeiten für Ihr Unternehmen in Frage kommen kann. Wir helfen Ihnen, sich bei der steigenden Anzahl an Währungen zurechtzufinden und die richtige für Ihr Vorhaben auszuwählen. Dazu bieten wir beispielsweise Workshops mit unseren Experten an, bei welchen auch die dahinterliegende Technologie beleuchtet wird. Außerdem kann die BusinessTech-Company mit Erfahrungen im Bereich Recht und Steuerrecht dienen und Sie bei der Bilanzierung beraten. Wir helfen Ihnen dabei, das Meiste aus den digitalen Währungen zu holen.